Creative Divination Starts here!
Are you ready to welcome tools to your collection that inspire an air of playful divination? Look no further, we've got you covered!!! Tarot Tiles, Casting Boards & more!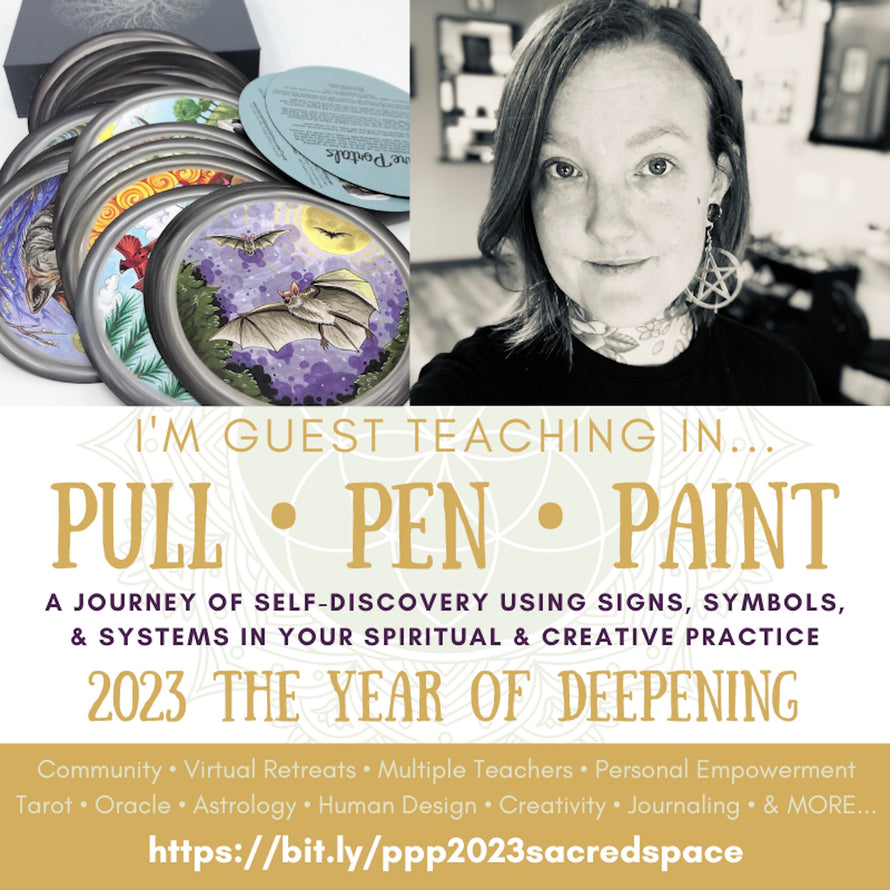 PULL • PEN • PAINT
Enrollment is still open!!!
Ready to take your self-discovery, personal improvement, and spiritual journey to a new level? Ready to connect more deeply with your intuitive voice? Then let's talk about why you should join us for The Year of Implementing in Pull Pen Paint 2023 hosted by @kialagives
Sign me up!!!
Tarot and Lenormand Tiles!!!